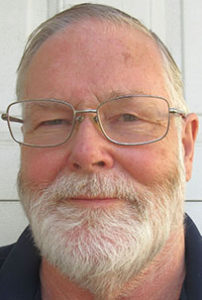 My name is Glenn Hawley.
I was born a subject of King George VI in Regina SK, and grew up there, in Saskatoon SK, Vancouver BC, Deep River ON, and Pinawa MB. By the time I was 21 I'd lived in, and either gone to school or worked in, every province and territory west of the Ottawa River.
I started working as a geophysicist in 1979 at the Calgary office of a French company, CGG, and spent 14 years with them, including a year and a half at the head office in Paris. I ended up becoming the part owner of a very small seismic processing company, and as retirement approached took up driving a school bus part time, which I'm still doing as of this writing.
I joined the RASC in 1983, and started to take part in administrative positions in 1987. I was twice Centre President in Calgary and was the last Society President elected by the Members in 2012 (Currently, the RASC President is no longer elected by the membership, but is appointed from within the Board, by the Board).
The then honourary President, Jim Hesser, convinced his friend and colleague David Ballam to name one of David's own asteroids after me, #380480.
During my entire time in the Society I have held to honesty and integrity, standing up for what's right, even if I've sometimes had to stand alone.
I've gone to see 13 total solar eclipses, and been successful (not clouded out) for 11 of them, plus seeing  the entirety of both transits of Venus in 2004 (Egypt) and 2012 (Hawaii). For several of these trips I was a tour group co-leader.