2022 Saskatchewan Summer Star Party or SSSP
My van set up with 60mm Coronado and 200mm Meade SCT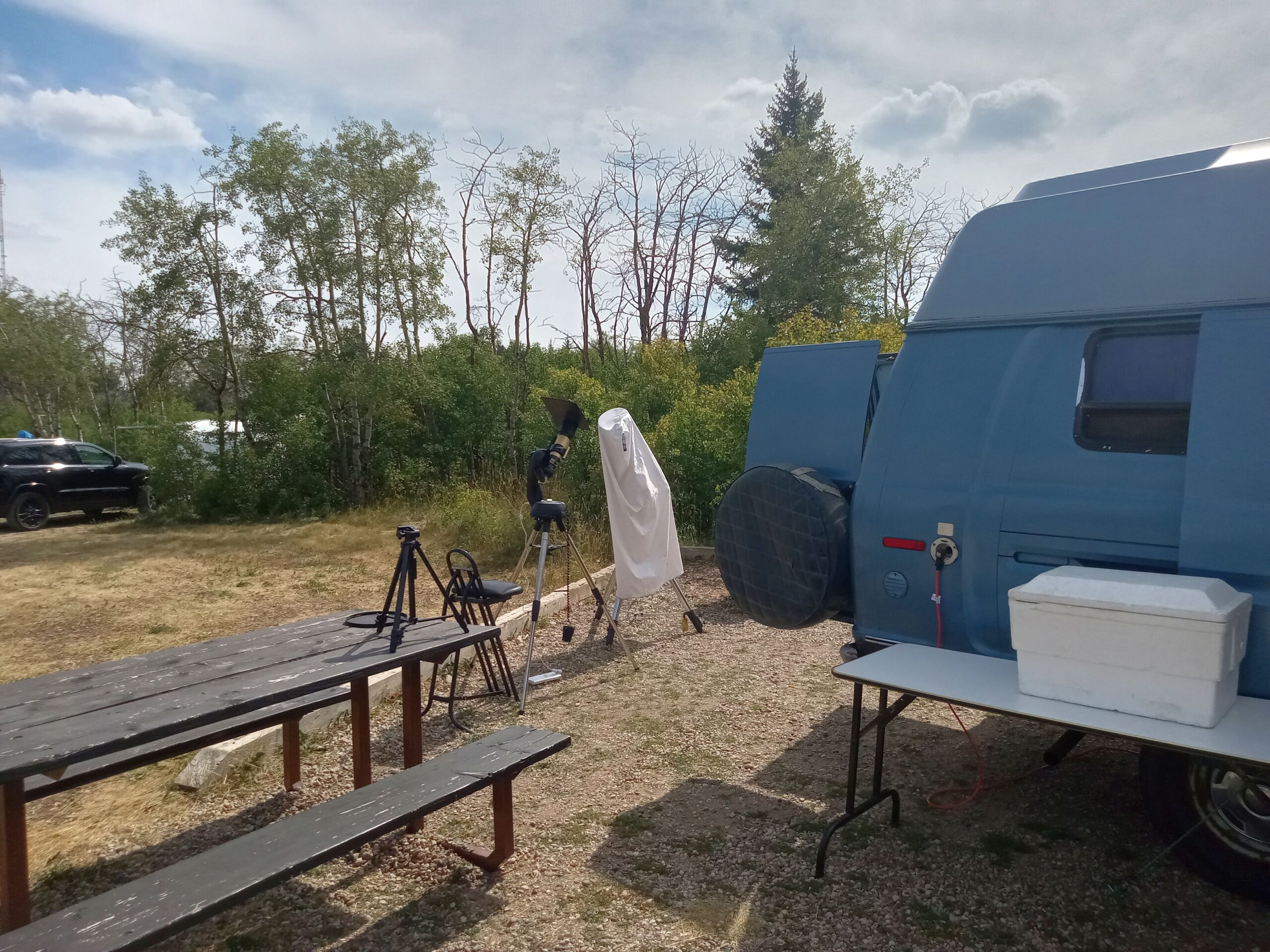 The sites at SSSP all have electrical power, and the park service limits us to one family unit per site.
Registration Table
Which doubles as the Red Light Cafe at night for coffee and snacks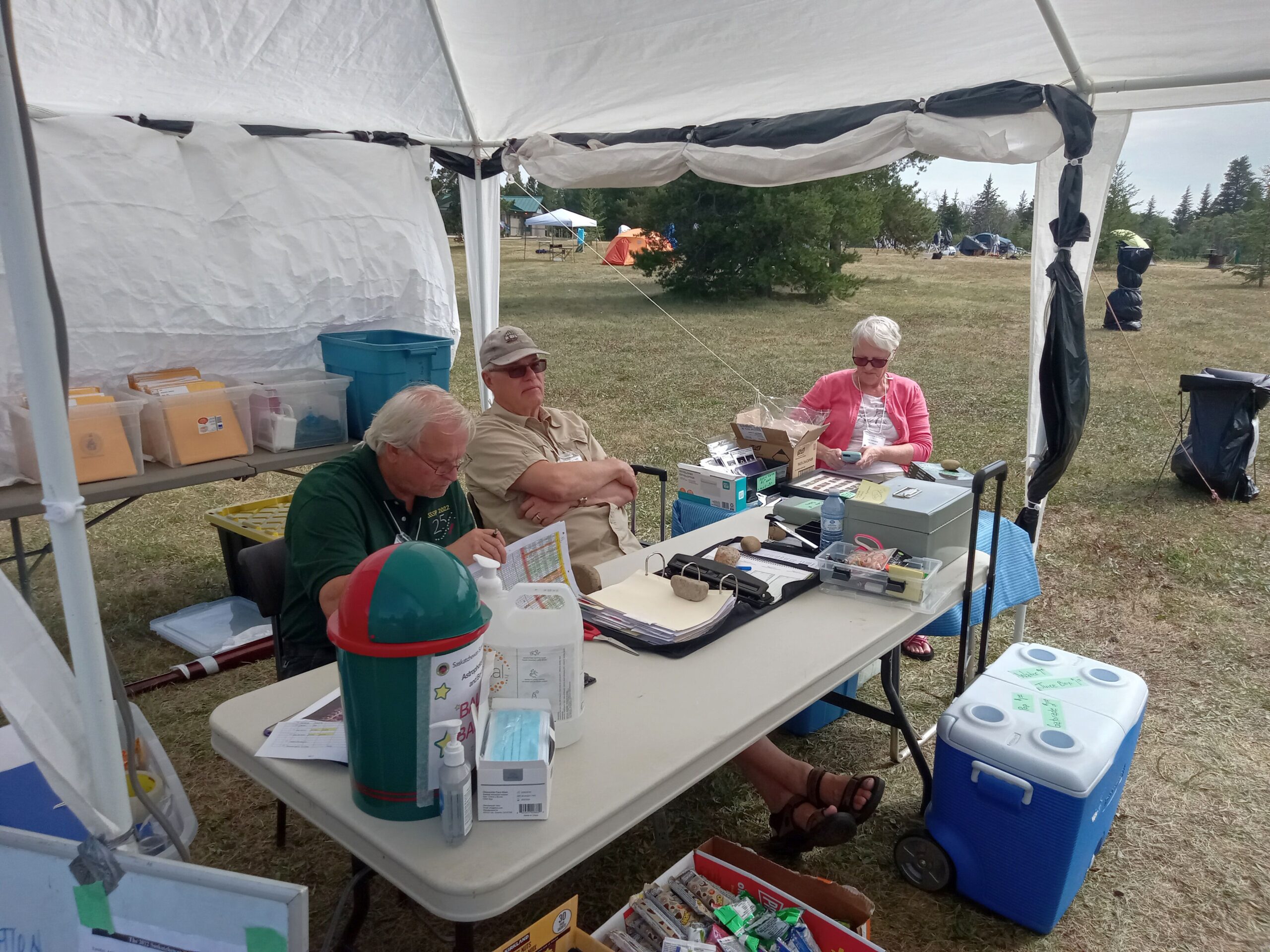 If you ordered a Golf Shirt or Hoodie…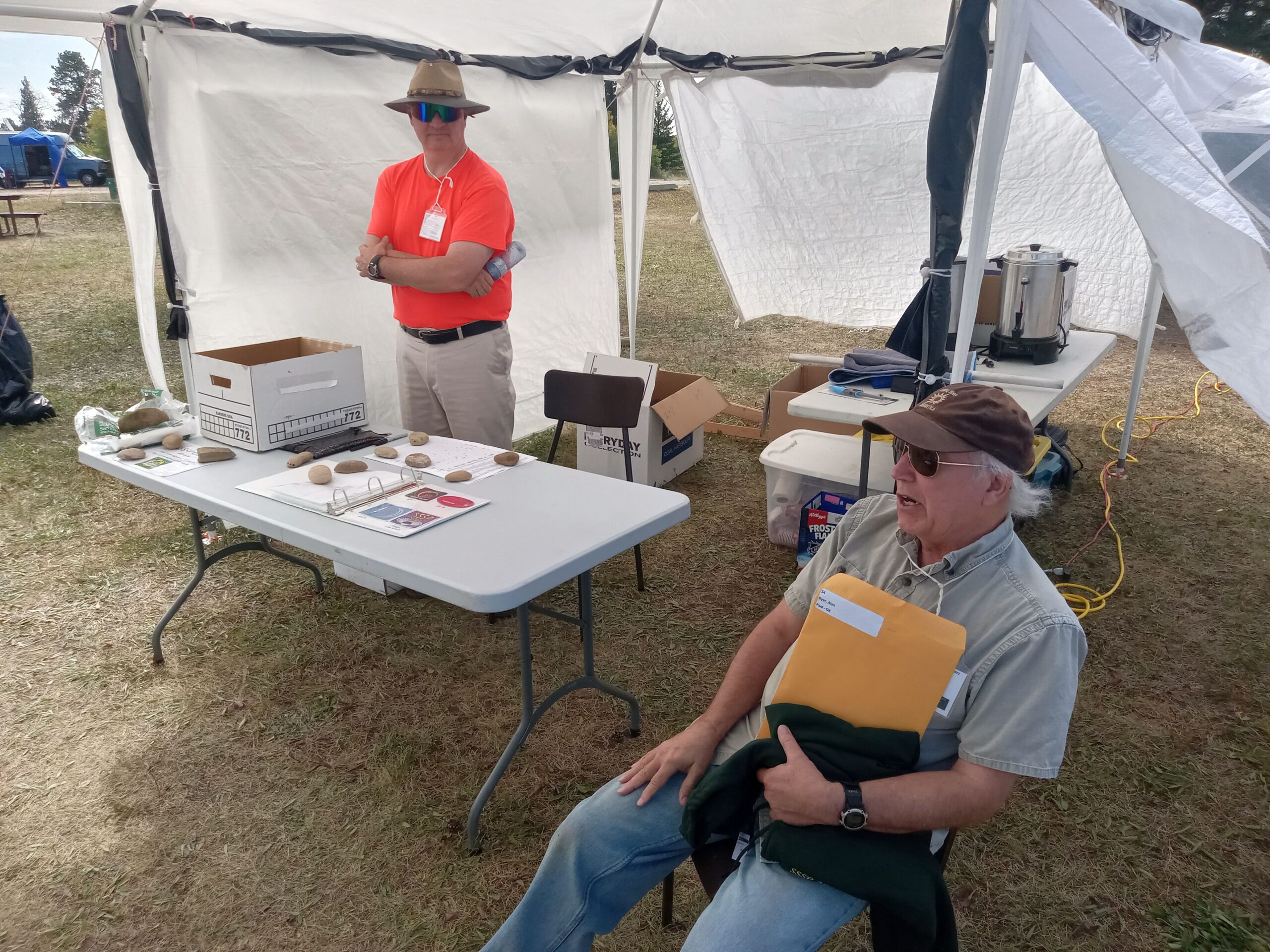 All Star Telescopes
Vending all manner of scopes and accessories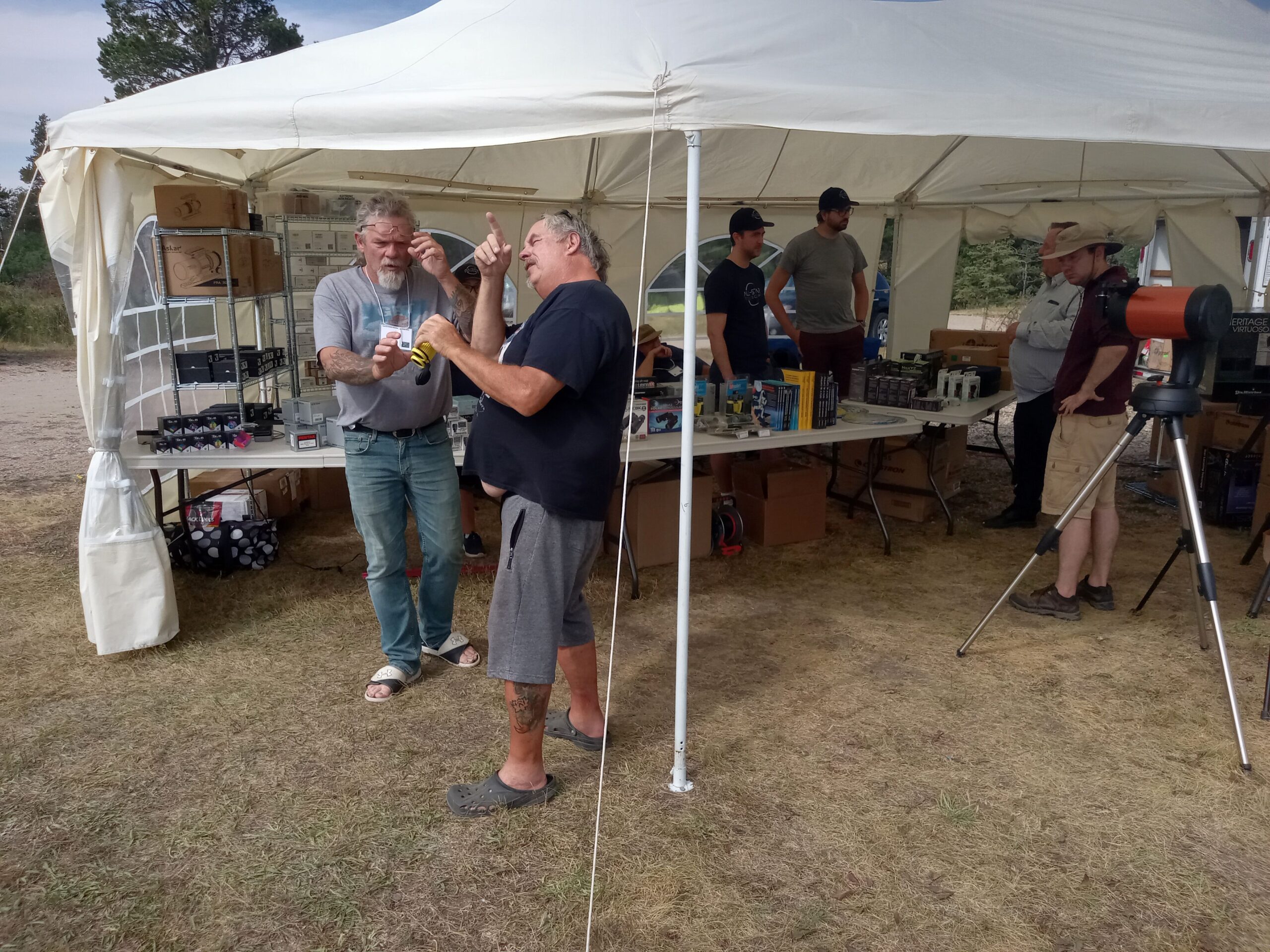 While the weathercritters kept predicting partial cloudiness and potential rain, the sky cleared off most nights, and we only had one evening of real rainfall. More people than usual simply failed to show up, despite having registered in advance… perhaps frightened off by overly alarmist weather reports. Storms could be seen bypassing us both north and south of the site, but little of it came to bother us.
Saturday Swap Meet
Well-attended, with many bargains to be had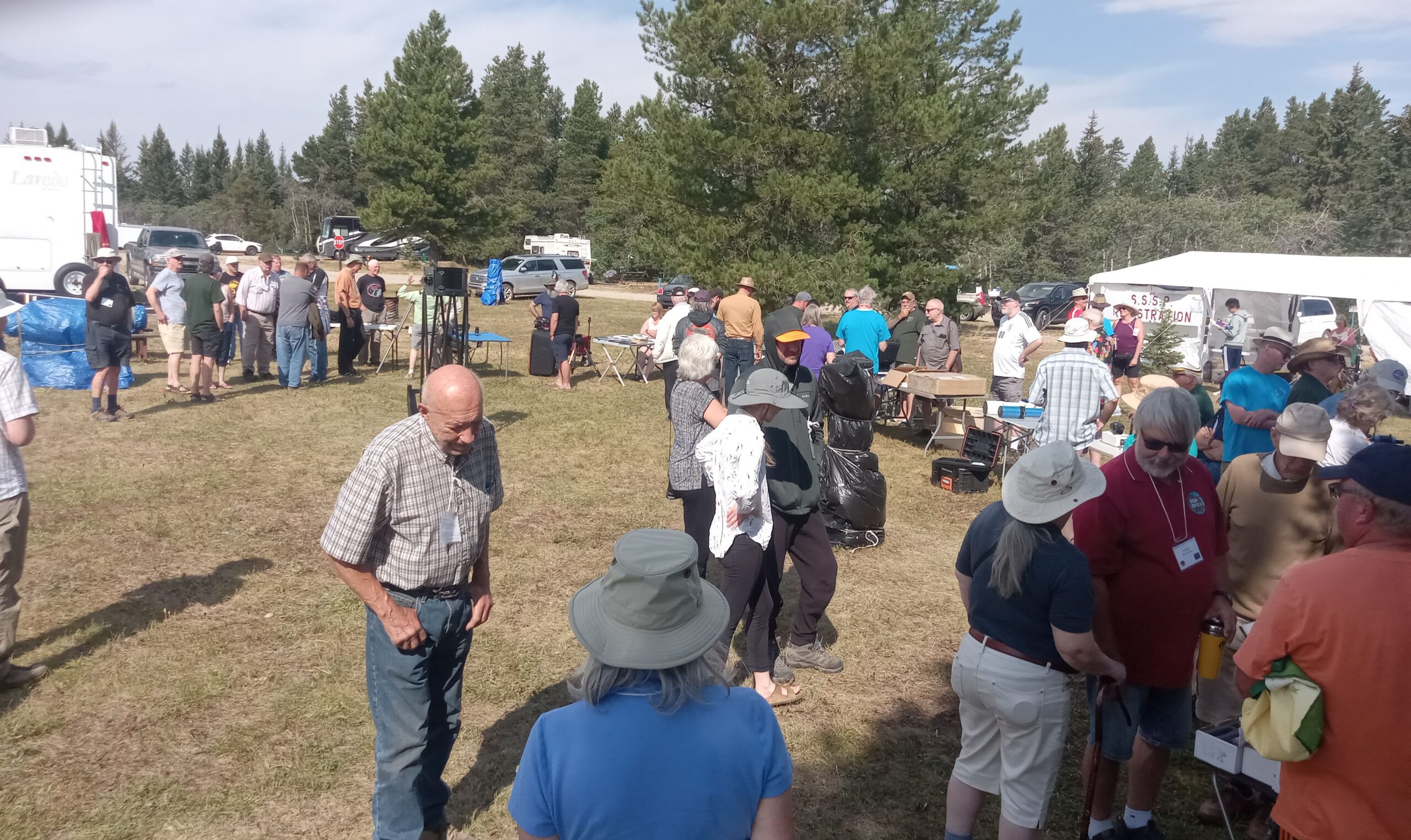 Over 300 people did show up for the Star Party, which is a success by any measure.
A diversion: Tales of Air Conditioning
At my previous Star Party, the end-July TMSP, I became frustrated with the pathetic performance of the air conditioner in my van. At 40+ degrees outside, the air coming from the vents was lukewarm at best!!!
So, I took it to Calgary Auto Pro, where they had an AC specialist. The van dates to 1990, and I feared I might have to spend many thousands replacing the ancient system.
Happily, all they had to do is remove the old oversize transmission cooler (bought in 1992 in order to tow a 35 ft travel trailer to the Texas Star Party and back), and replace it with a much smaller unit installed off to the side.
When he pulled the old tranny cooler, the space behind it was crammed with compost… dust, dirt, bits of leaves, insect parts, and anything else that could fly in there and get stuck.
My A/C condenser Before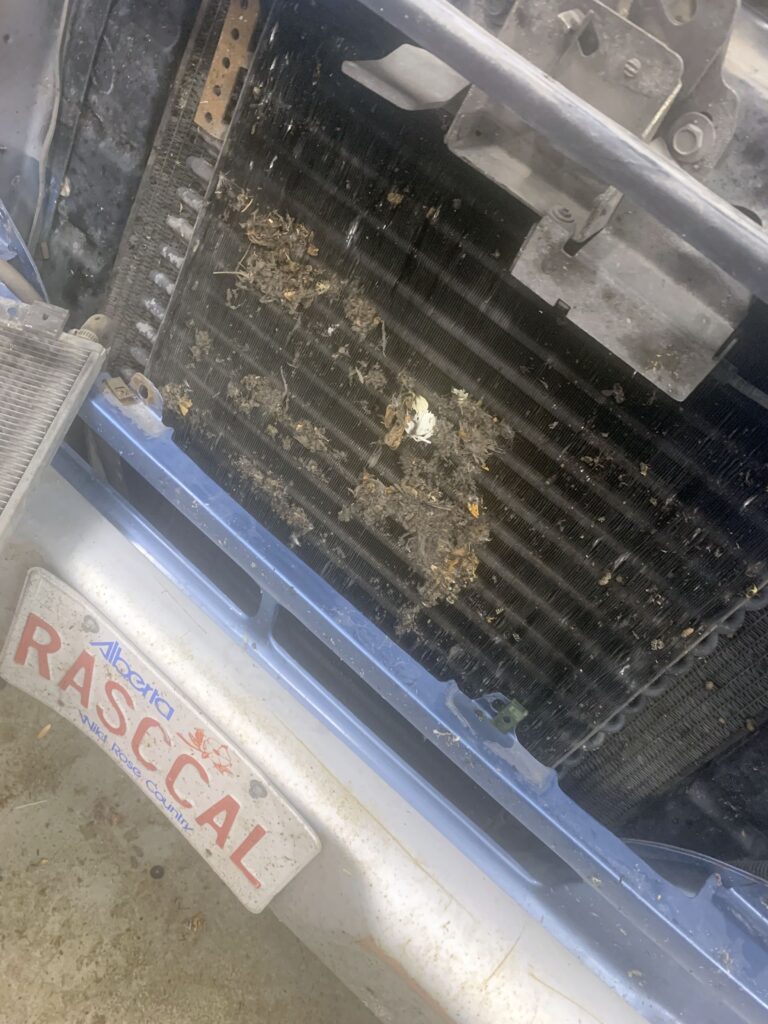 The entire tranny cooler was obstructed, and it covered more than half of the AC condenser… so no wonder it wasn't working too well.
After (the old transmission cooler had been removed)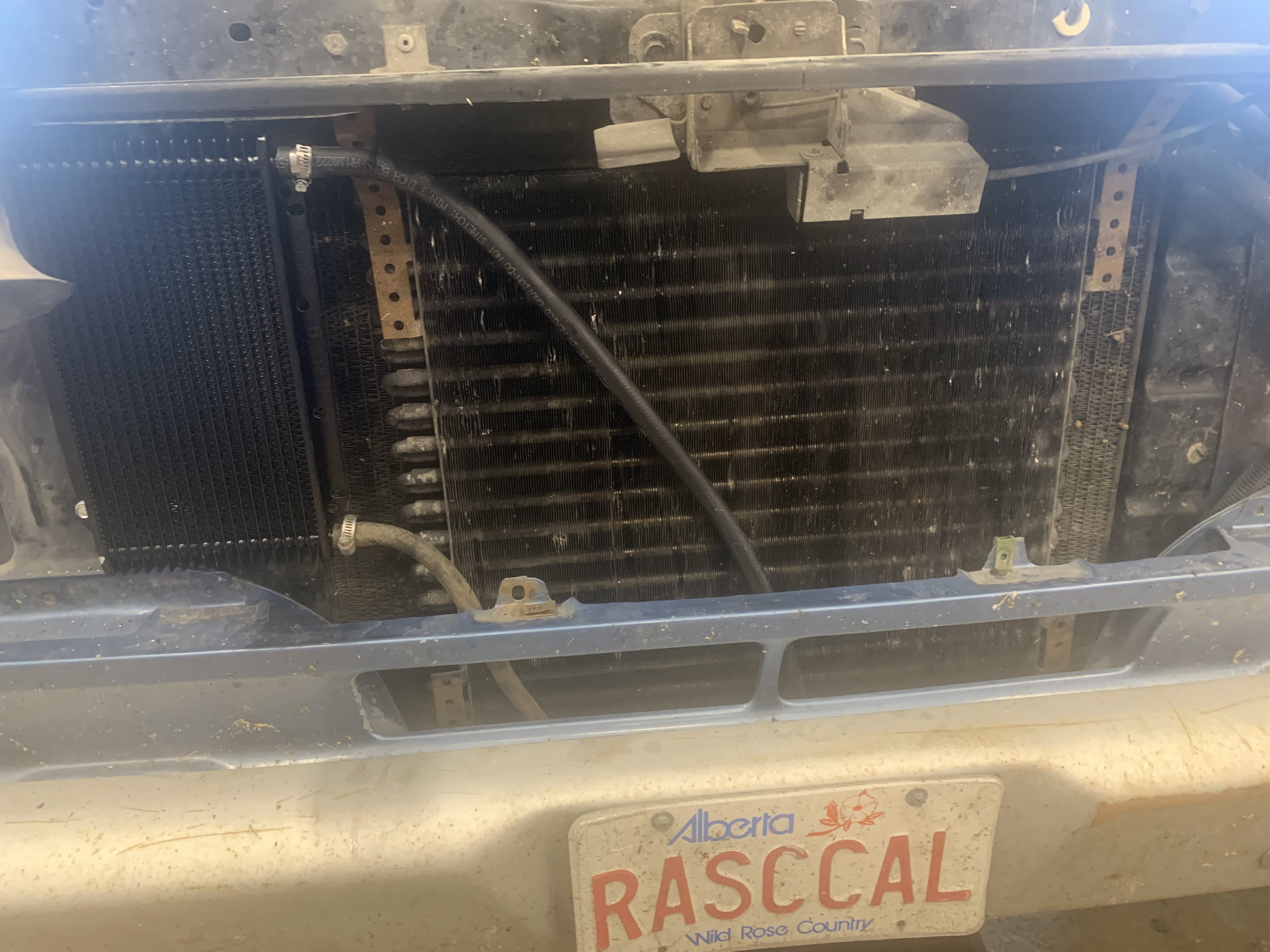 While outside temperatures never reached 40 degrees on this trip, the air was so cold coming out of the AC that it was painful to hold my fingers in the vent for long. I haven't had the AC working that well in a very long time.