Every year in the Fall, the Cantrak club is invited to Heritage Park's annual Railway Days event in Calgary, Alberta.
We set up Thursday and Friday, and run trains for the public Saturday and Sunday before taking it all down again.
It took six hours for setup and two more for takedown.
Initial setup of modules at Canmore Opera House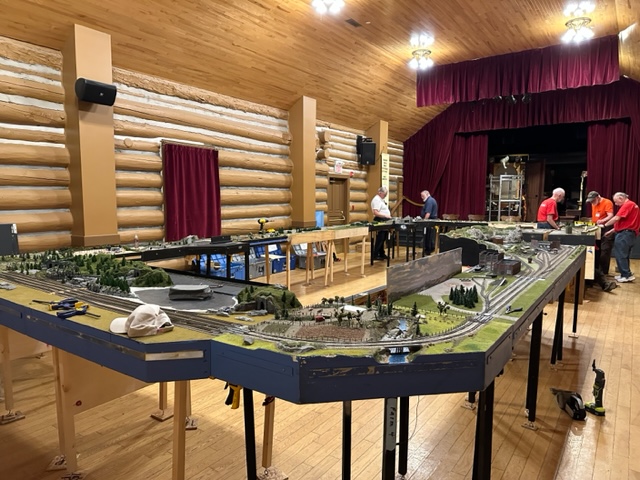 Equipment bins 1A and 1B tucked under the layout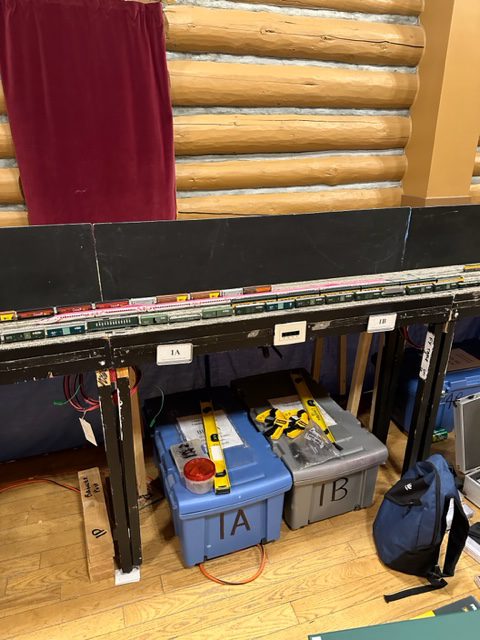 Camp Corner and Chisel Lake modules, before installation of skyboards.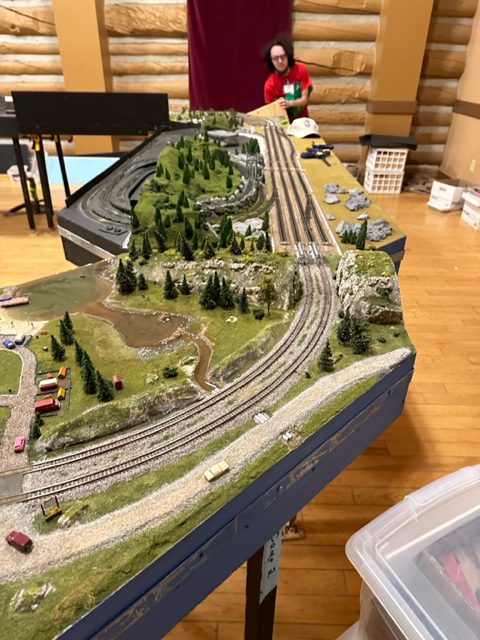 Track cleaning car being pulled over the layout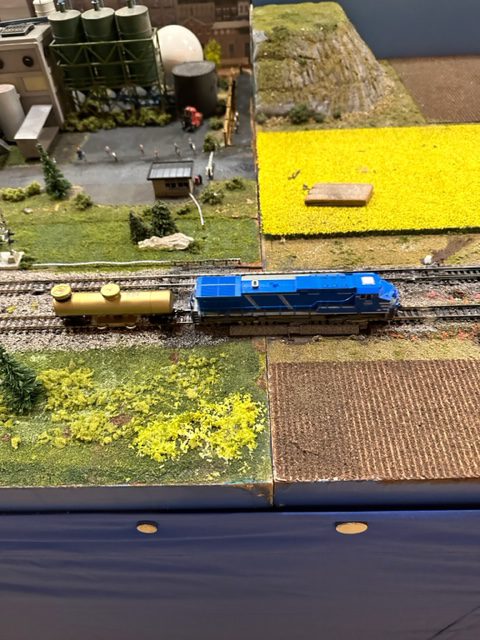 Skyboards and bunting attached: ready to go