Cantrak: N-Scale Model Railway Club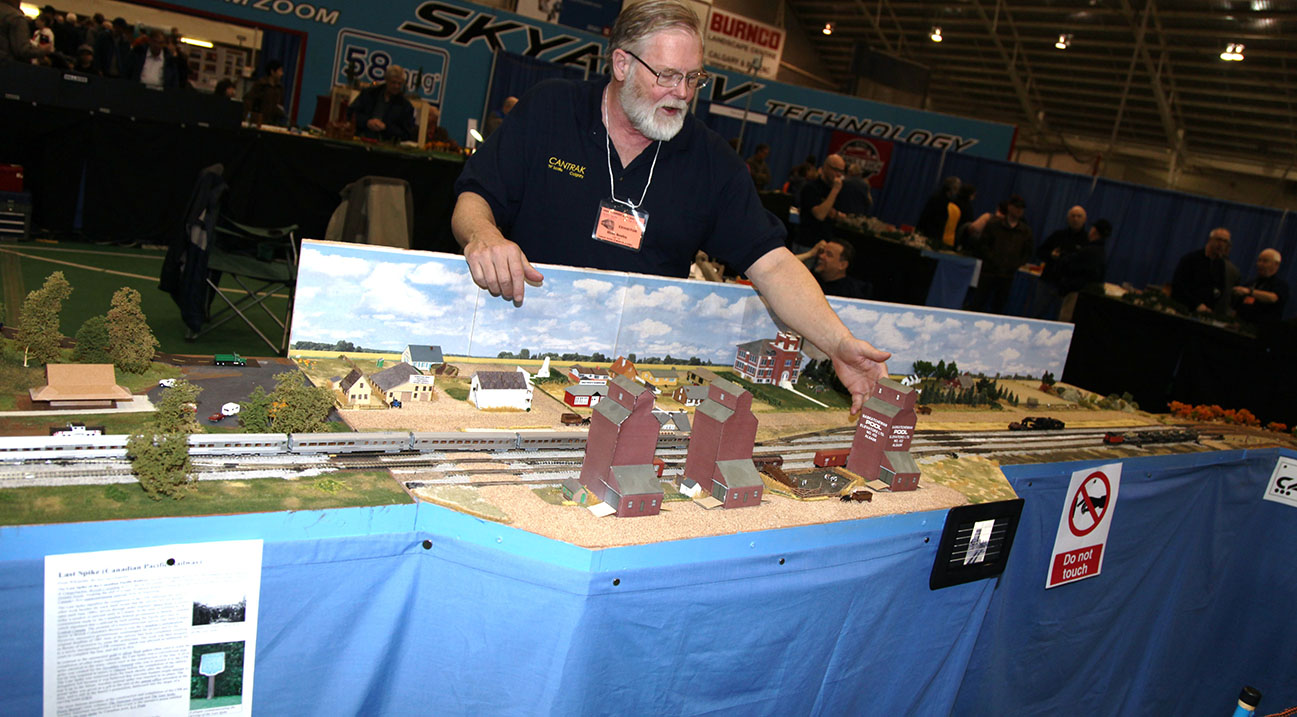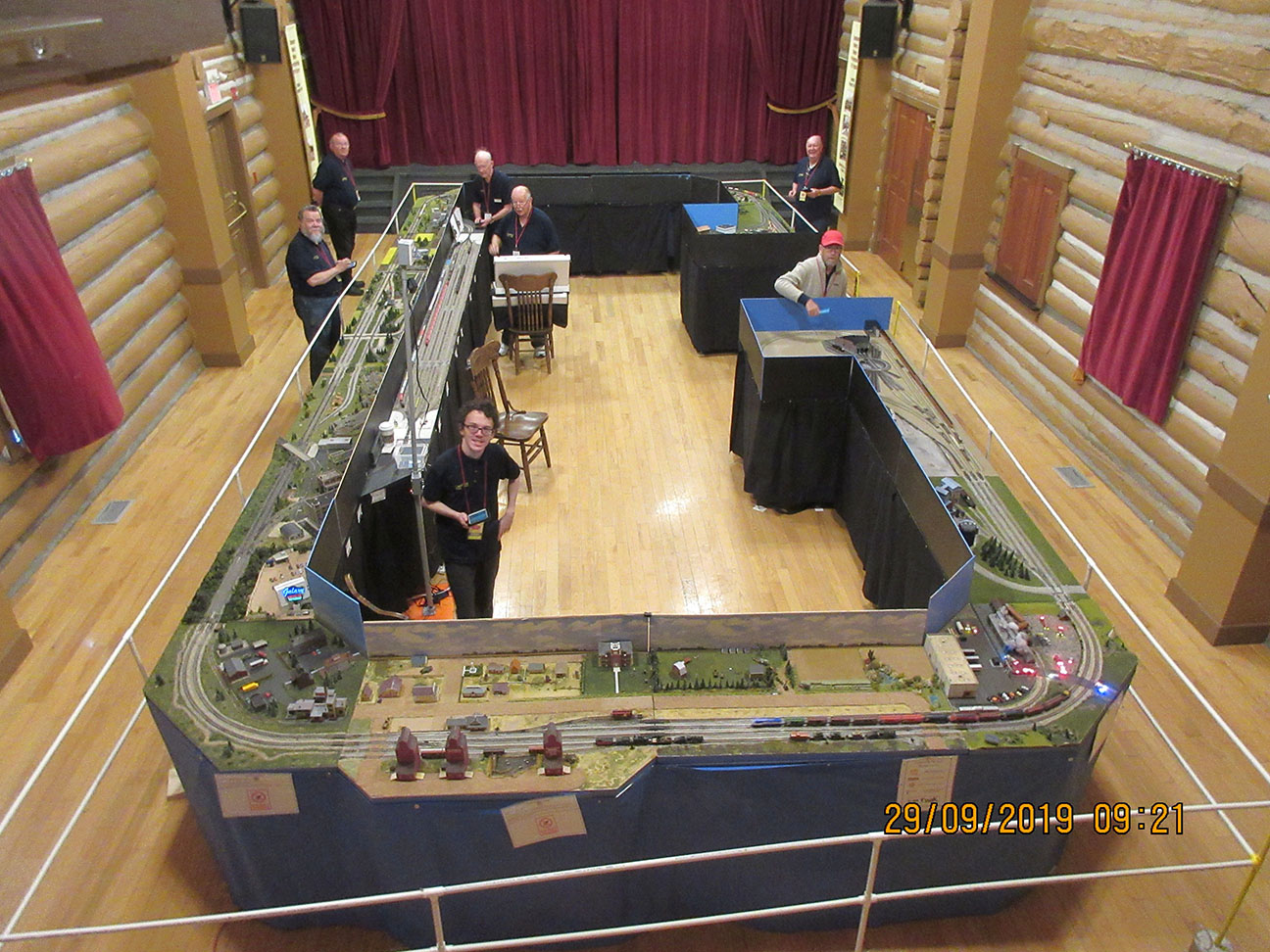 N-Scale in Canada is 1:160, and nine millimetres between the rails.
Cantrak is a module club, where members prepare segments, generally 24 inches deep and 48 inches long, which can be assembled into a much larger layout.
We typically have two major public shows a year, one in the fall in conjunction with Heritage Park in Calgary called Railway Days (bottom image), and a bigger one in the spring called SuperTrain (top image). Prior to the covid pandemic, the latter was reputed to be the largest model train show in Canada, with contributing displays at scales from Z (1:440) up to ridable size.
We also have occasional Play Days, where we rent a hall and set up a subset of our module collection. These allow us to run trains for fun as well as debug any new modules to make sure they'll be in good shape for inclusion in a major show.
Not just electrical and track operations need to be checked out, but the scenery completion level and quality have to be good enough not to be an embarrassment to the Club at a public show.
The Club owns the corner and turnaround modules, plus some others, but the rest are created and brought together by individual members.
My own two active modules make up a matched pair with the town of Alsask Saskatchewan on the left (where my mother was born) depicted as it was about 1940, and a farmstead on the right module. There were three elevators at the time, seen on the near end of both the above layouts.