I've made some progress on this pair of modules, representing a mine I worked in back in 1974.
The skyboard supports are now installed, using magnets to hold them vertical, and a u-shaped track to support them.
Plus I've started on the tunnel portals.
'
Wooden wedges hold the magnets on this side, reinforced by foam blocks that will disappear under the mountains.
A magnet on the back of the skyboard clings to the one on the wedge on the front side, and the channel at the base holds the bottom.
Decline portal for the Photo Lake mine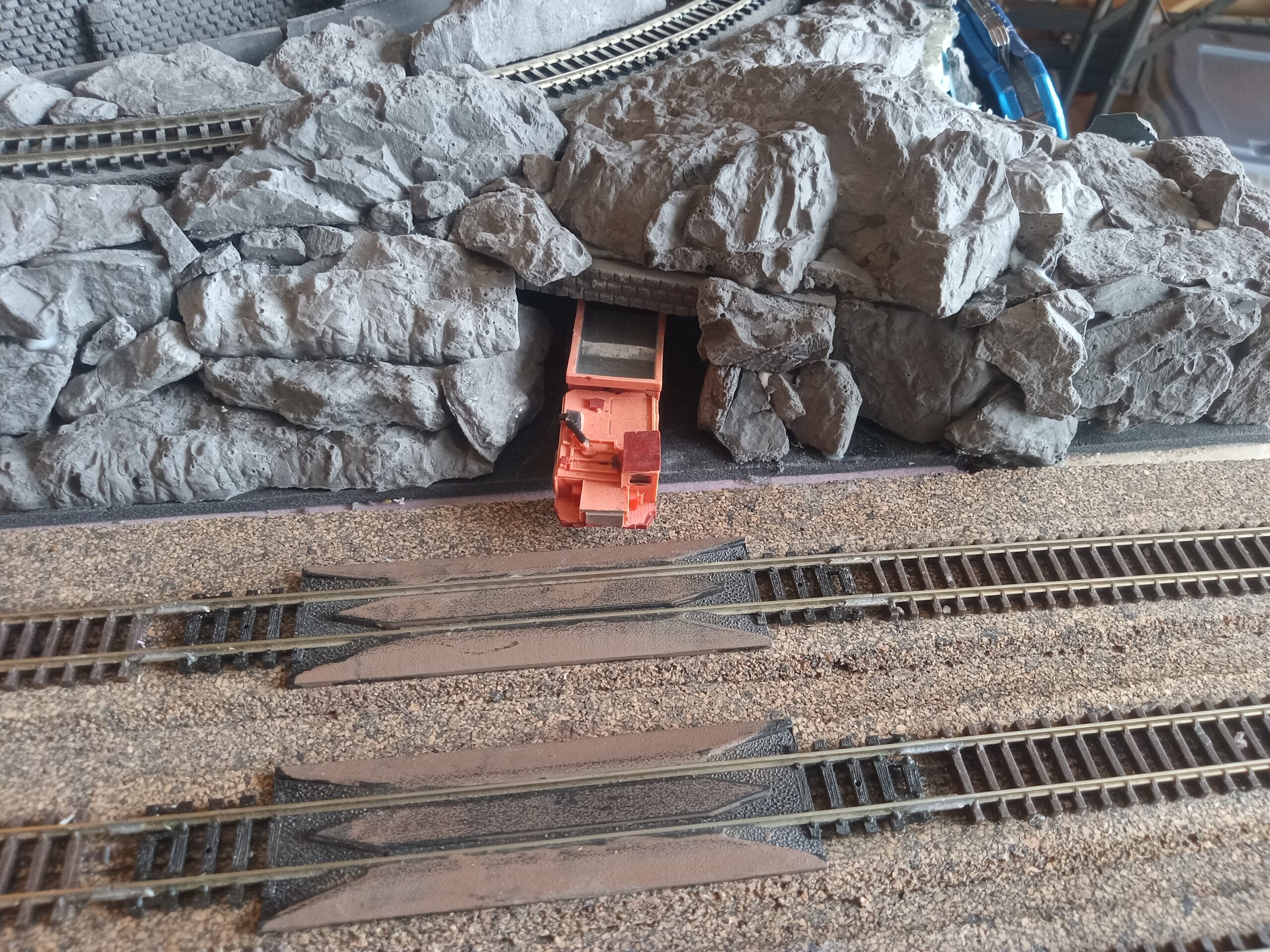 Wider view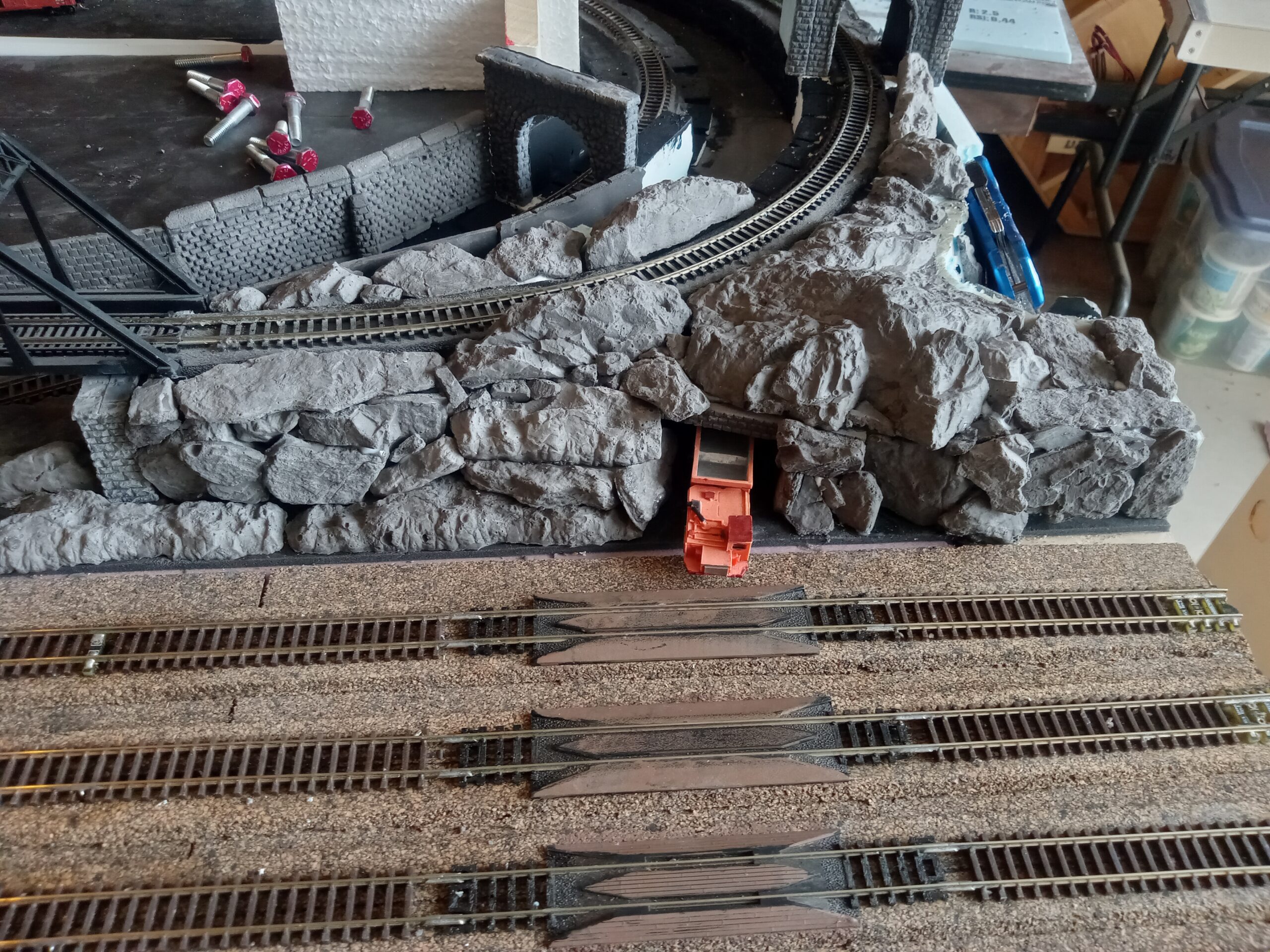 The rerailers provide not only a road crossing for the mine equipment, but also an operational role in making it easier to put cars back on the track.